Private Occasions
The Atlantic Hotel is renowned for great food, service and atmosphere. We are also the perfect choice for smaller, private and intimate events.
We are proud to host numerous private events and special occasions throughout the year: Family Reunions/Gatherings, Retirement Parties, Communions & Confirmations, Birthday Parties, Engagement Parties and After Wedding Parties.
Our Christmas and New Years menu for this year is attached here.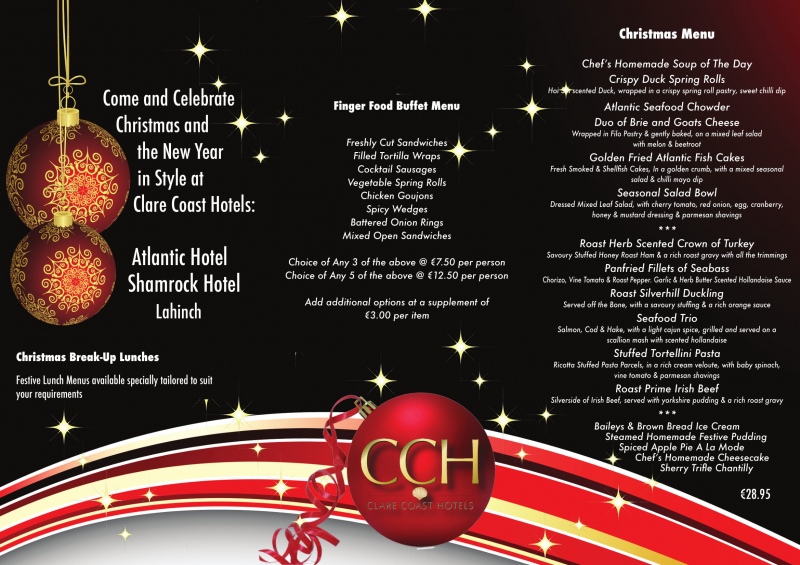 For more information or queries on private groups please call us on 065 7081049 or email info@atlantichotel.ie. Our team will assist you in all the requirements, special requests and preparations of your event with great pleasure and attention to detail.